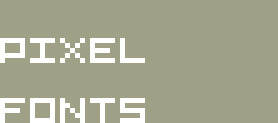 Note: These versions only contain the letters A-Z and a-z and the space character. The full versions contain ALL numerals, punctuation and the full set of international characters!



Having trouble? Read the FAQ
Macintosh:

Windows:
Genetica

Windows 98 users and below: You need Adobe Type Manager Light to install Windows Postscript Type 1 fonts. Get it free here.