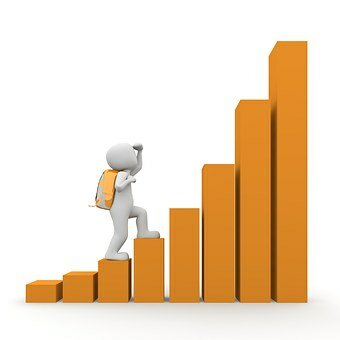 Good Web Design — The Key to a Successful Business
The Internet has made a lot of things very easy for us. It's made a lot of our tasks very easy. Everything has been faster and more convenient; from communication to shopping, everything has been revolutionized. It has also become a very important tool for the success of businesses all over the world. Now, business transactions can be done digitally, significantly cutting down time and increasing sales. One example is the companies' need to come up with good web designs.
Web designs are very important in every business, especially those that have products or services to sell. You need a great deal of research and planning if you want to achieve a good web design. You need to make sure that your website is appealing to your customers. It should contain relevant information. Your visitors should have an easy time navigating through the site so that they will not feel the need to go to another site that is more user-friendly.
There are two ways on how you can come up with a good web design. You can do it yourself; that is, if you have the skills and resources. If not, hire a web designer. There are a lot of freelancers out there that can design your site for a fair price.

You need to consider three things if you want to create your own website: customers, product, and competition.
Knowing who your target audience is will make it easier for you to customize your website. If you are targeting a slice of the population aged between 18 and 35, you might want to come up with a web design that's hip and young. This would also vary if you are targeting a certain sex. If you're selling products for women, use feminine colors and other elements. Use flowers as backgrounds; make sure that your site immediately says it is targeted for women.
Your site should also be relevant to your product. All the elements that you will incorporate to your website must be related to your product. Create a header or logo that is significant to your merchandise.
Knowledge about your competition will be a great factor in coming up with an effective web design. Consider what your competitors are doing right and wrong. See where they are effective and take inspiration from that. Try to improve where they have found success. Learn from their mistakes (if any) and see if you can make it work to your advantage. See how they reach out to their market. Maybe you are doing something wrong that's causing you to lose customers to them. Always strive to be one step ahead of them when it comes to designing your site.
These three things should help you come up with an effective web design. Bear in mind that this process can take some time; but if you invest enough effort and resources, you will be able to come up with a decent website that attracts customers and make them come back for more.
Greg Williams is the lead web designer at The Web Design Guyz & Advanced Design Utah. The Web Design Guyz is a Utah web design company that specializes in building custom websites for companies and individuals who are on very limited budgets.
No related posts.